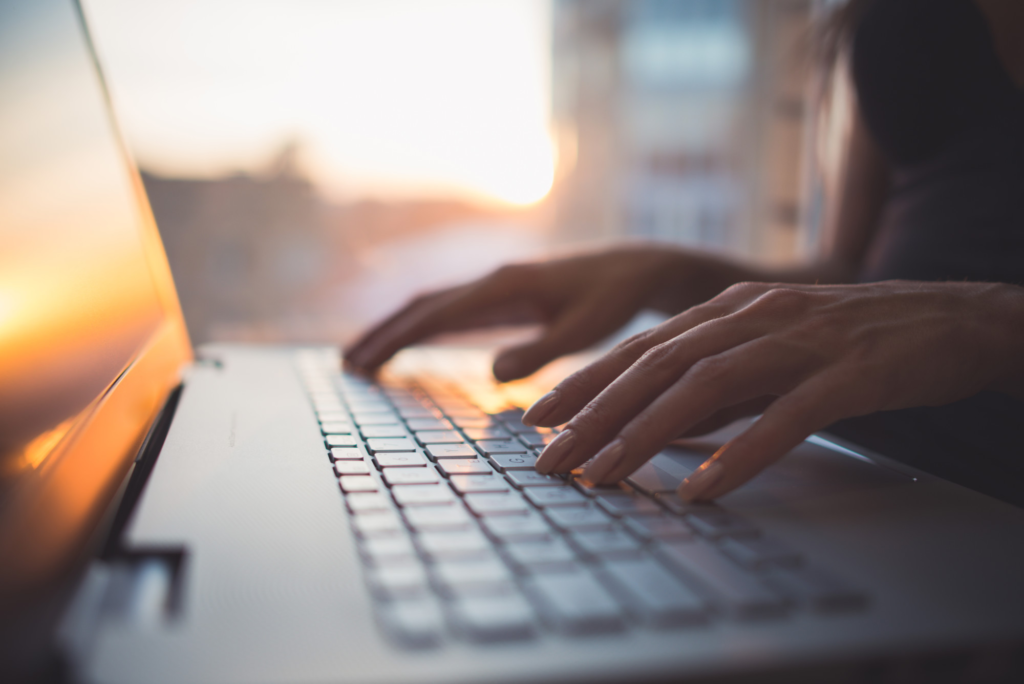 Are you looking to increase your customer engagement?
It's no surprise that an engaged customer is more likely to support your business. This is why building and maintaining a relationship with your existing customers is crucial. In addition to supporting your business, engaged customers are also more likely to refer you to their network.
If you're struggling with your customer engagement, you're going to want to read this. To help, we're uncovering seven proven tactics that are sure to better your customer engagement strategies.
Let's get started!
1. Offer a Personalized Service
First things first, it's time to elevate your customer service.
Sure, your customer service may be good. It might even be great. But, if you really want to stand out from your competition, you have to offer the best customer service in the game. Above anything else, this is truly the best way to attract and maintain repeat customers.
When your customers are happy with your service, they're more likely to continue supporting your venture. In fact, 86% of buyers state that they're willing to pay more for great service. These numbers speak for themselves.
If you're an online business, consider how you can personalize your online service even further. Perhaps you can upload videos to help establish a face to your business. Or, maybe you can make a gif to add some fun animations. Either way, customers always crave a sense of personalization when engaging with an online business.
2.  Ask for Genuine Feedback
If you really want to show your customers how much you care about them, be sure to ask them for genuine feedback.
How was your service today? What could we have done to make it a better experience for you? What's something that we could provide that we don't currently?
If you're already asking for feedback, take this time to evaluate how you're choosing to do so. Remember, the way that you ask for feedback is incredibly important. Verbally asking for feedback will always generate more responses than sending surveys or emails.
3.  Offer Customer Education
What are you offering to your customers in return for their business?
Of course, VIP discounts and providing incredible service is key to creating happy customers. But, you can also strive to assist your customers even when they're not in front of you.
To do so, many businesses are choosing to employ the art of blogging. This is a great way to provide an education to your customers on a subject in which you're the expert. When a problem presents itself, you want your business to be the first that comes to mind.
For example, a plumbing company may publish blog posts addressing when it's essential to call the plumber. While this helps to provide an education to the customers, it also redirects the customer to your business. From the perspective of the customer, they're happy to receive this complimentary and helpful information.
4. Connect on Social Media
Are you connected with your customers on social media?
Whether it's Twitter, Facebook, Instagram or LinkedIn, it's crucial to establish this connection with your customers. After all, seven in ten Americans use social media to connect with their network.
In addition to friends and family, users also connect with their favorites brands through social media. This is an easy way to stay connected to a brand and to establish a straightforward method of communication.
5. Ask for Their Preferred Communication
Of course, everyone knows that staying in touch with your customers is essential.
However, what many businesses don't know is how to stay in touch with their customers. In efforts of communicating with your customers, emails and text messages are ignored all too often.
To prevent this from happening, it's crucial to ask your customers what their preferred method of communication is. For some, a phone call will always remain the best way to get in touch. For others, text-based messages such as email or SMS are preferred.
When you communicate with your customers in their preferred method of communication, they're all the more likely to engage with your outreach. Doing so will also ensure that you don't get on their bad side with unwanted communication.
6.  Create a Community 
One of the best ways to connect with your customers is to create a dedicated community.
This is a great way to connect with your customers on a more personal level. The trick is to establish a community that relates directly to the products or services in which you sell. This is a soft-selling strategy that is sure to pay off in the long-term.
For example, a store that sells sporting goods create a running club community. With this, customers are encouraged to come together and join the running club. A store that specializes in fine wines may strive to create a members-only wine club.
7. Offer Rewards and Incentives
What sort of incentives are you providing to your customers to engage with your business?
For your most important customers, it's crucial to make a point in allowing them to feel special. In choosing your business, you want them to feel like they are making the best decision for themselves possible.
This could be anything from a rewards-based membership to providing your VIP customers with an specialized discount. The goal is to show you customers how much their business means to you.
How to Increase Customer Engagement
As a business, you should always be striving to increase your customer engagement. If customer engagement doesn't come naturally to you, allow this guide to inspire you.
The good news?
Perfecting your customer engagement strategy doesn't have to be rocket science. In fact, with a few simple tips and tricks, you can be well onto your way to creating a far more successful business than ever before.
First, you're going to want to start by offering the best customer service in the game. From here, simple actions such as connecting on social media, offering incentives and creating a tight-knit community amongst your customers is helpful. If you're ready to take your business to the next level, your customer engagement plan is the best place to start.
Did you find this article helpful? If so, be sure to bookmark our page and visit us again!
Related Posts